Maintaining Insulin Balance and Lower Insulin Resistance Maintaining insulin balance and lowering insulin resistance is key if you are going to balance your hormones. To help maintain insulin balance and lower insulin resistance, your diet should consist primarily of lean meats and proteins, high fiber, whole grains, leafy green vegetables, and fruit. All these items can be purchased around the perimeter of your local grocery store. If you do the majority of your shopping around this perimeter you will be able to avoid highly processed, high sodium, sugary foods. Meal Plans Another way to lower insulin resistance is to stick to your meal plan. Your daily meal plan should consist of breakfast, lunch, dinner and two snacks. The key to lowering insulin resistance is to limit the amount of ... View More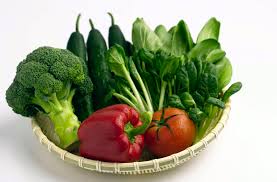 Beat Belly Fat with Fruits and Veggies Beating Belly Fat with Diet, Exercise and Hormones
Women have a tendency to have an increase in belly fat after menopause.  In addition to causing you to buy larger paint sizes, belly fat carries serious health risks.
Here is the belly fat equation:
Increased calories consumed and/or decreased calories burned leads to an increased amount of belly fat and/or weight gain.
If you eat too much and workout too little, you are likely to gain weight and increase the amount of your belly ... View More